Masumi Okuyama (奥山 真澄 Okuyama Masumi) is 4th year timpanist at Momogaoka.
Masumi Okuyama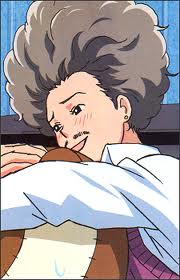 English
Masumi Okuyama (only)
Occupation
Timpanist; Percussionist
Alias
Masumi ; Self-proclaimed "Queen of Percussion"
Gender
Male (a little-gayish)
Hair Color
Black (Dark Forest Green)
Appearance
Edit
He has a black with a slight forest green afro-styled hair and black eyes. He has a thin black-colored mustache and has a pale skin tone.
Personality
Edit
He is a claustrophobic 4th-year timpanist (percussion), who is an okama. He is homosexual. He developed a crush on Chiaki. Since Nodame starts to hang out with Chiaki, he considers her as a rival and often bullies her and anyone else who tries to get close to Chiaki. Despite his idiosyncrasies, he excels on his percussion skills, earning him the title of "Queen of Percussion" and a place in the S and R☆S orchestras conducted by Chiaki. He becomes a professional musician. He is one of Nodame's best friends, and they maintain contact throughout her stay in France.
His history includes him staying in a shabby apartment. When he was about to go upstairs he feel like he's collapsing. The one who saves him is Chiaki. From that day on, he looks up to Chiaki.
Sorry, but we are still ongoing with plot summaries. If you want to help, please do visit here.